Maps Driving Touring Tenerife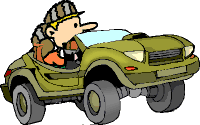 Tenerife Bus & Touring Map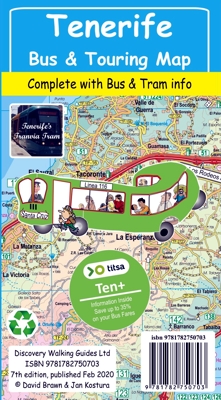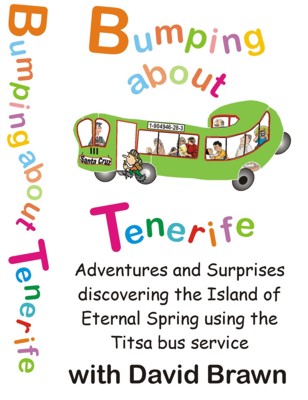 for Amazon Kindle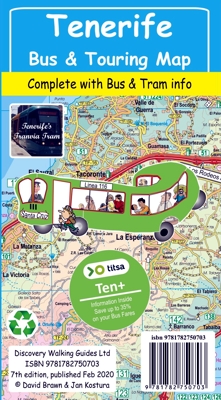 ISBN 9781782750703 £4.99
Tenerife Bus & Touring Map, the island's most popular map, is now back in its new 7th edition for 2020 now that TITSA (island bus company) has finished reorganising its routes and bus stations, and the island authorities have completed their road numbering system; extended motorway system and junctions numbered by their kilometer marker.
Tenerife island map at 1:100k scale along with updated large scale street plans for Las America/Los Cristianos, Santa Cruz, Puerto de la Cruz, Los Gigantes/Puerto Santiago/Playa la Arena, Golf del Sur/Amarilla Golf, Las Galletas/Costa del Silencio.
Masses of Titsa bus routes and timetable information including the Ten+ discount bus tickets used on Titsa buses; saving up to 50% on the already pocket-money fares.
Tenerife island map has been drawn with particular emphasis on navigation by road and Titsa bus routes.
Extensive place name index makes finding your destination on the island quick and easy, while our bus terminus and bus route numbering helps you find the routes you need to go where you want to go.
Tenerife Bus & Touring Map is your best choice for exploring the stunning landscapes of the Island of Eternal Spring and is the travel essential for everyone visiting this exciting island in the Canaries. 860mm by 660mm makes Tenerife Bus & Touring Map a big map but thanks to our specialist 'concertina map fold' it is easy to open, and more importantly easy to refold to its convenient pocket size.
'Bumping About Tenerife' on Amazon Kindle, will give you a taste for the style of adventures and 'rattling' good value you can enjoy exploring Tenerife on the Titsa bus service.
Planning on exploring Tenerife? We suggest our Walk! Tenerife book, Tenerife Hikers' Maps + Tenerife Bus & Touring Map:

Back to Tenerife Main Page
Where to now?
Home, Titles, Digital Cartography DWG Ltd.