Spain Andalucia Alpujarras Walking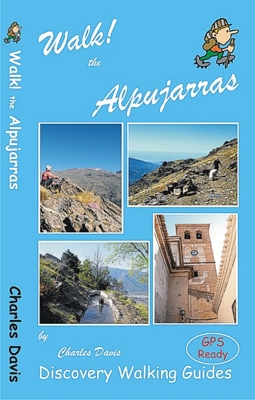 Alpujarras - Andalucia/Sierra Nevada - Mainland Spain - simply Spectacular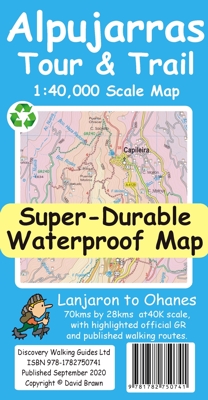 be ready for Spring 2021
On the southern slopes of the Sierra Nevada is the region known as the Alpujarras. Moorish villages cling to the steep sides of the Poqueira and Trevelez valleys in a landscape drawn on a grand scale.
Ancient donkey trails abound which make ideal walking routes linking the villages of the region. It would be difficult to find a better setting for adventures on the Ibeirian Peninsula.
An ideal hiking region for the independent traveller. Fly to Malaga, rent a car and ninety minutes later you are in this walking 'paradise'.
Accommodation amongst the villages ranges from small hotels, a villa turistica in Bubion, guesthouses, house and apartment rentals.
If you are looking for a walking package then many companies offer organised holiday packages to the region.

"Hi David & Ros.
My wife and I have just had a very successful walking week in the Alpujarras ably supported by your map and book.
The GPS waymarks were invaluable. We are buying a house in the Alpujarras and will be making extensive use of your PNFs.
Thanks for putting such useful tools together.
Kind regards Frank & Hilary K "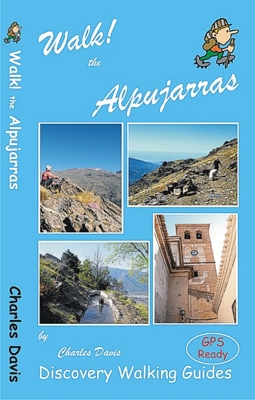 Walk! The Alpujarras 2nd Edition
Charles Davis' Walk! the Alpujarras is the definitive guide book for the region.
Now available as a pdf digital edition for just £4.99.
Immediate digital delivery, read on-screen and print the pages for your chosen adventures.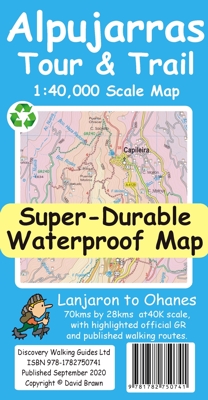 Alpujarras Tour & Trail Map
Our new 4th Edition covering twice the ground area of previous editions.
New 40k 4th edition is available as a printed Super-Durable Map
and in a range of digital formats for Phone Apps and Garmin users.


For more information click Alpujarras Tour & Trail Map Walk! the Alpujarras


Click on one of the links to change pages: Home