Tour & Trail Custom Maps for Garmins Mapc2Mapc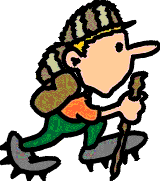 'Tour & Trail' Custom Maps for Garmins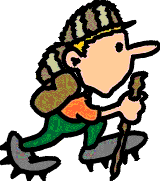 'Tour & Trail' Custom Maps are designed to be loaded into Garmin gps units
- either use Basecamp or copy them to the Garmin/CustomMaps folder. They can also be viewed on Google Earth
I have worked with John Thorn for several years on the development of digital mapping.
Whilst I have been drawing maps, he has been developing a software package - MAPC2MAPC - to process and enhance digital maps.
'Tour & Trail' Custom Maps are created using MAPC2MAPC. If you need these maps on other devices such as Android or iPad/iPhone* then MAPC2MAPC will process them into formats for a wide range of 'apps'. It does much more, too!

You can try MAPC2MAPC before you buy - registration (£15) removes the annoying red 'X's that an unregistered version puts onto maps it processes.
See John's MAPC2MAPC software
*Sadly, we do not know of any suitable apps for Windows Phone 8 at the present time.
to see more of Discovery Walking Guides use these links:- Custom Maps
Home Page Titles Abroad Lake District North Lake District South Peak District South Dartmoor Exmoor Brecon Beacons
Yorkshire Dales (N&C) South Pennines Dorset South Downs National 3 Peaks DWG sitemap