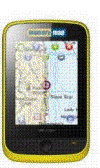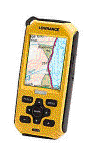 Quick Guide to 'Choosing and Using a GPS'



At Discovery Walking Guides (DWG) we have been using the pinpoint navigational accuracy of gps for over two decades. DWG has pioneered the use of gps for navigating walking routes, along with being the first publisher to make our gps information available through our Personal Navigator Files (PNFs) CDs; DWG is still the only publisher to provide gps files for the users of our Walk! guide books and Tour & Trail Maps. GPS files for each Walk! book are available as a free zip file on our 'GPX Downloads' page.
Back in 2003 we published my little book 'GPS The Easy Way' which went on to sell in tens of thousands as the UK's leading 'How to use your gps' guide, generating shed loads of fanmail from people freed from the incomprehensible gps manuals of the time. 'GPS The Easy Way' is now available as a free download in pdf format.
Click Here for GPS The Easy Way,
You can get the benefits of using a gps to:-
Show you where you are with pinpoint (5metre) accuracy
Show where you have been ( the gps track recorded by your gps)
Record special points along the way (gps waypoints)
Show you where you want to go (preloading your gps with your planned gps track and/or waypoints)
Record and Analyse your adventures (using gps software and digital maps)
Share your adventures with friends and public (post your gps records online)
You can get all of these benefits and much more without having to spend hundreds of pounds; actually you can get all these benefits for FREE in a few minutes after reading our Quick Guide to 'Choosing and Using a GPS'
Types of GPS Units
All gps units use the same technology, basically the Sirf chipset and the NAVSTAR satellite system, even though the different units look very different to each other. There are four types of gps you are likely to be considering:-
SatNav – the vehicle navigation system of our time. Unknown a few years ago, now we are all using them in our cars. SatNav works 24/7 and in the dark giving us a massive advantage over navigating using a road atlas. Often derided by the media in its early years SatNav performs faultlessly on the world's roads 99.999% of the time. Price £70 to £600.
Simple Advice – If you haven't got a SatNav in your car, then get one.

Basic GPS Units – durable gps units running on AA batteries that perform all the functions of gps units but you cannot load maps into these units. Best known examples are the Garmin eTrex series, Garmin 12 series, and the chunky Garmin GPS60 series that I still use. Price £100 to £200.
Simple Advice – If you have an eTrex/12/GPS60 use it. If you are thinking of buying a gps, or upgrading to a mapping gps then read on.
See Review of Basic GPS Units If you are looking for GPS advice or training take a look at GPS Training

Mapping GPS Units – like Basic GPS but you can load large scale mapping (OS 50k/25k) onto these units so you see where you are on the map. We've 'trail tested' the Lowrance Endura (Quo), Adventurer 3500 (Memory Map). Once you have used one of these you will not want to go back to Basic GPS. Other mapping gps units include Garmin, SatMap, Magellan. You can only* load the maps bought from the unit's manufacturer so you need to choose carefully. Price £140 to £700.
See Review of Mapping GPS Units. *new Tour & Trail Custom Maps for Garmin gps units
Simple Advice – If you want a mapping gps unit that is rugged, has long battery life, weatherproof, then a mapping gps unit could be a good buy; but if you want a cheaper mapping gps see Mobile Phones. If you are looking for GPS advice or training take a look at GPS Training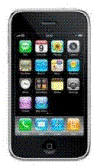 Mobile Phones – iPhones, Android and Symbian smart phones usually include a Sirf gps chipset giving you a mapping gps unit on your phone. Specialist gps apps are either free or very low cost (£1.75 - £14.99). Smart phones can use online mapping incurring call charges plus potentially expensive roaming charges outside UK, or offline mapping where your phone acts as a mapping gps unit using maps you have stored in your phone's memory; offline mapping is the key factor in which gps app you choose. Price Free or very low cost.
See Review of Smart Phones.
Simple Advice – If you are new to gps, or upgrading from a basic gps, then look at the smart phone options. You can turn your smart phone into a mapping gps unit in minutes complete with offline maps at zero cost – sound too good to be true see 'Get a Mapping GPS Unit for Free.'
John Thorn has written a guide to using Tour & Trail Maps with the MyTrails app, the basic principles also apply to other apps so you should find this a useful link.
'Get a Mapping GPS Unit for Free.'
Return to Home Page GPS The Easy Way DWG sitemap