France Brittany walk walking hiking Bumping About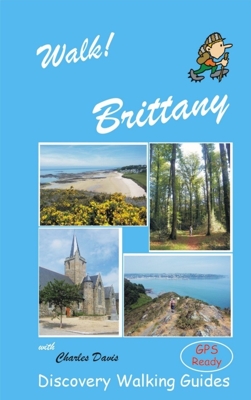 Walk! Brittany (North) and Bumping About Brittany with Charles Davis
ISBN 978904946359 £11.99 144 pages, full colour IGN mapping Walk! Brittany (North) Specification & Contents







Each walking route itinerary includes:-
- walking route summary
- ratings for Effort, Time, Distance, Ascents/Descents, Refreshments and Vertigo risk
- fully detailed walk description, including frequent timings to aid navigation and check your progress
- GPS Waypoints at every key point on every route for pin-point navigational accuracy
- full colour 1:40,000 scale map of the route
- short walk and stroll alternatives
There are some easy routes. There are some challenging routes. With Charles Davis' excellent walk descriptions you'll know which routes are for you - and all of them are a true adventure.
Charles Davis has established a reputation as an inspirational, and adventurous, walking author with his Walk! titles for Andorra, Alpujarras, Axarquia, Dorset, Lake District South, La Gomera, La Palma, Mallorca. Now Charles is on his home territory bringing us 40 new walking adventures exploring, and discovering, the northern region of Brittany.
Walk! Brittany (North) Specification & Contents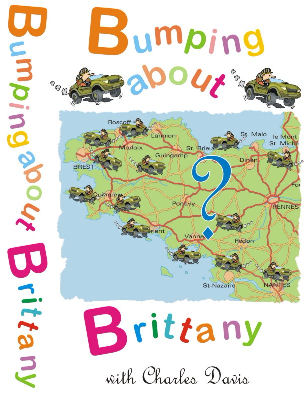 Bumping About Brittany £9.99 256 pages B-Format paperback Kindle edition



Bumping About Brittany is a guidebook with a difference, a series of excursions into the cultural, physical and emotional heartland of Brittany that can be followed up on the ground or simply consumed in the comfort of your own home as a good read.
Taken together, the twenty-five chapters/adventures/essays amount to a portrait of the region, of its history, it's landscape, its people, and the way they relate to one another and France as a whole.
It is an introduction for visitors and new residents to the Brittany most tourists never see, not simply a litany of classic tourist attractions, but a celebration of the happenstance of travel, the chance encounters and oddities that crop up when we're wandering around, not quite aimlessly, but ready to enjoy whatever we find, even if it wasn't precisely what we were looking for in the first place.
If you want to know where the theme parks are, you'll probably be disappointed. But if you want to know what the Bretons think of France and vice-versa, if you want to know how to climb an imaginary mountain, if you want to know why the slippers look a little peculiar, if you want to know what city invented International Non-Diet Day, how to be rude to a Parisian, where to search for little green men, which shellfish should go on the sex offenders register, why the pope provoked a scandal, who brews the best beer, where the President buys his cider, how to find the way to hell and back, the approved technique for nicking a garden gnome, and the correct word for suggesting something is a lot of old cobblers, then this might be the book for you. Kindle edition

Home Page Titles Cathar Way Axarquia Lanzarote La Gomera La Palma
Walk! Abroad Walk! at Home-UK DWG sitemap